Open the Google Play Store on your Android device.
Search for Cisco AnyConnect.
Cisco anyconnect  (more about cisco)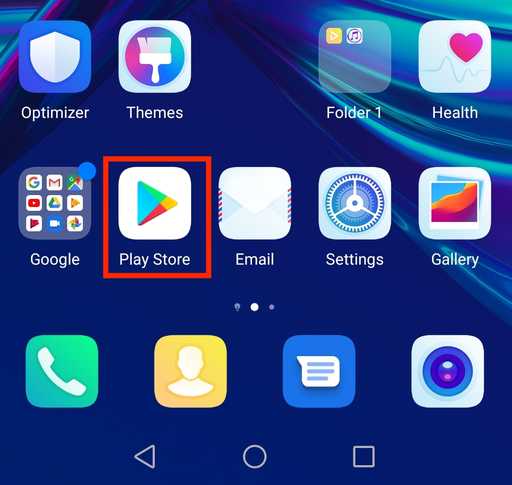 Tap install or install the app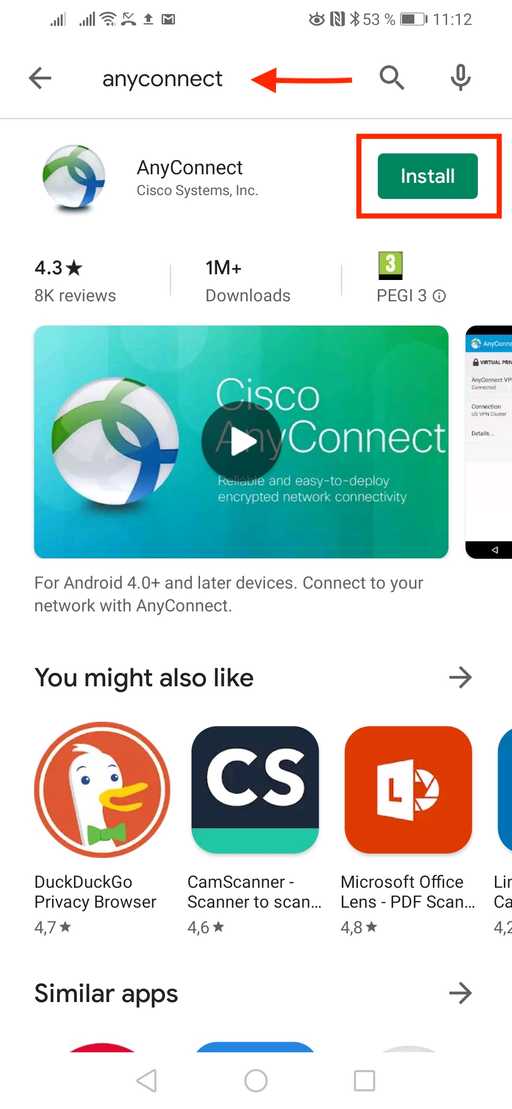 You will be prompted to allow AnyConnect to have access to your mobile network data. Tap allow and proceed.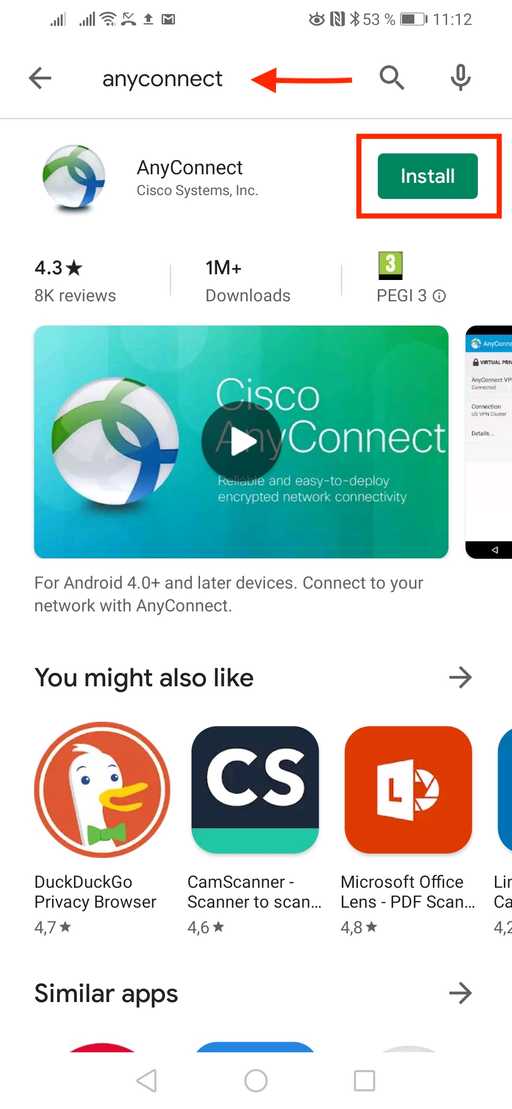 Read the license and then click ok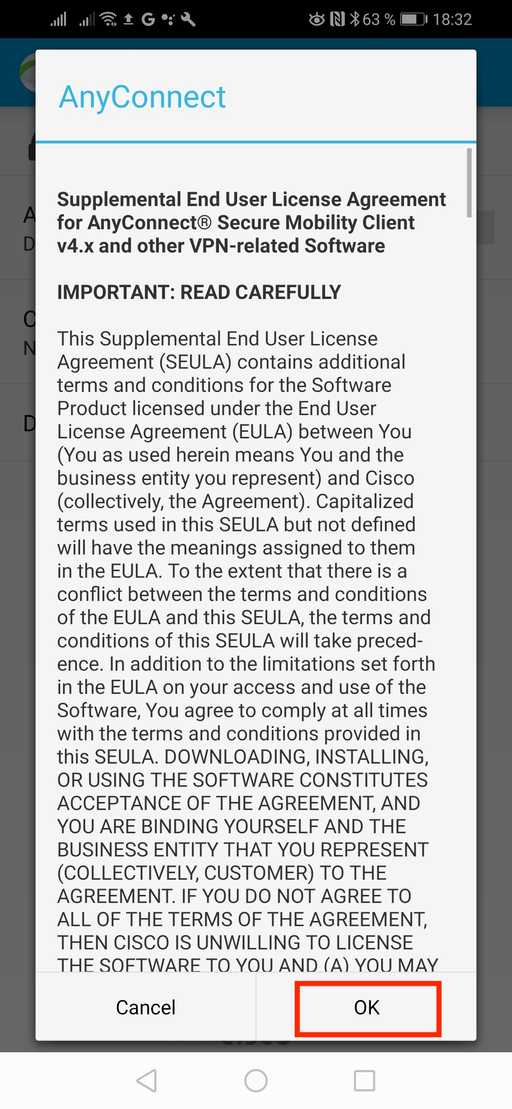 Once the installation process is complete, open the app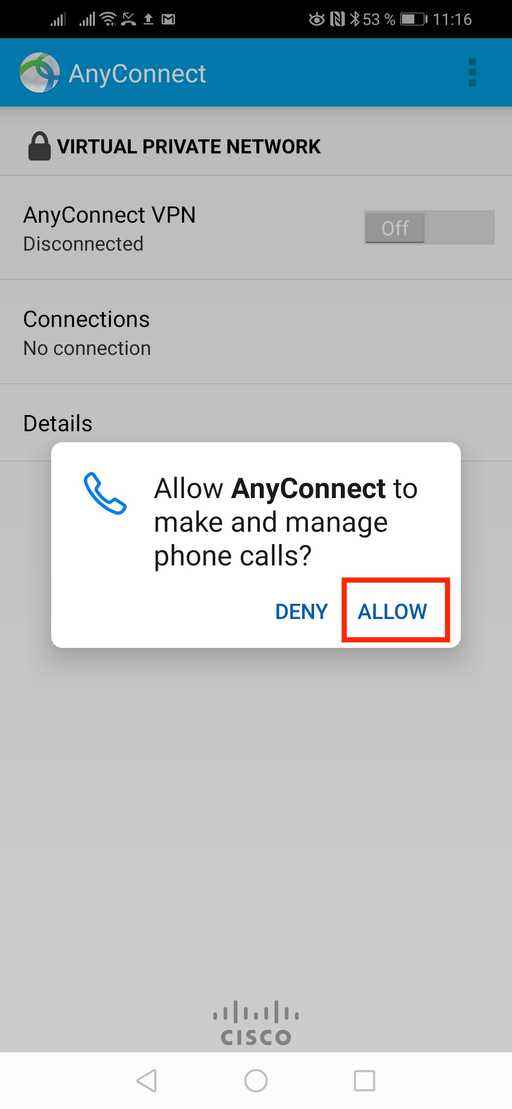 Tap Continue./ Read and accept the Terms of Service, then tap Continue.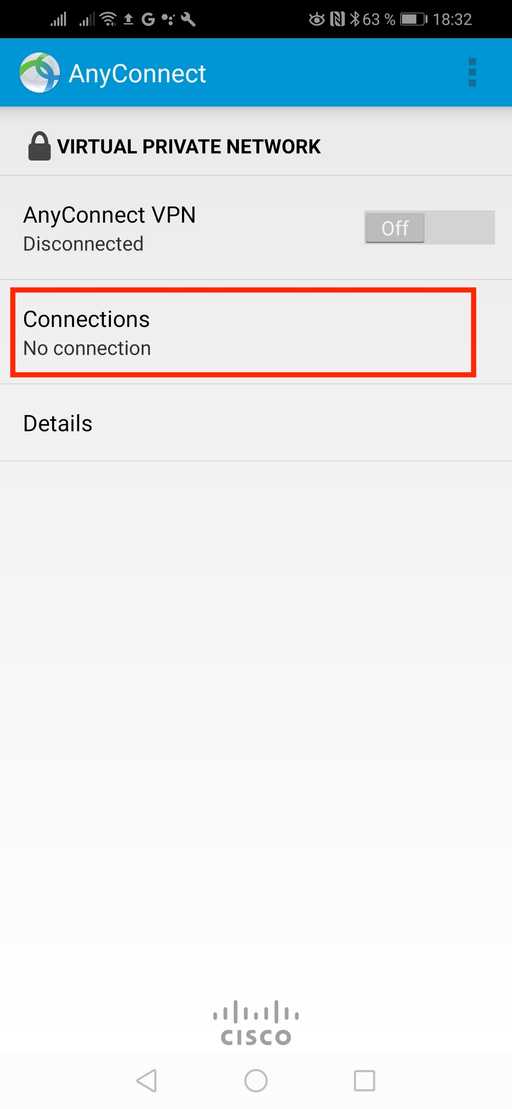 - Select the add new vpn connection option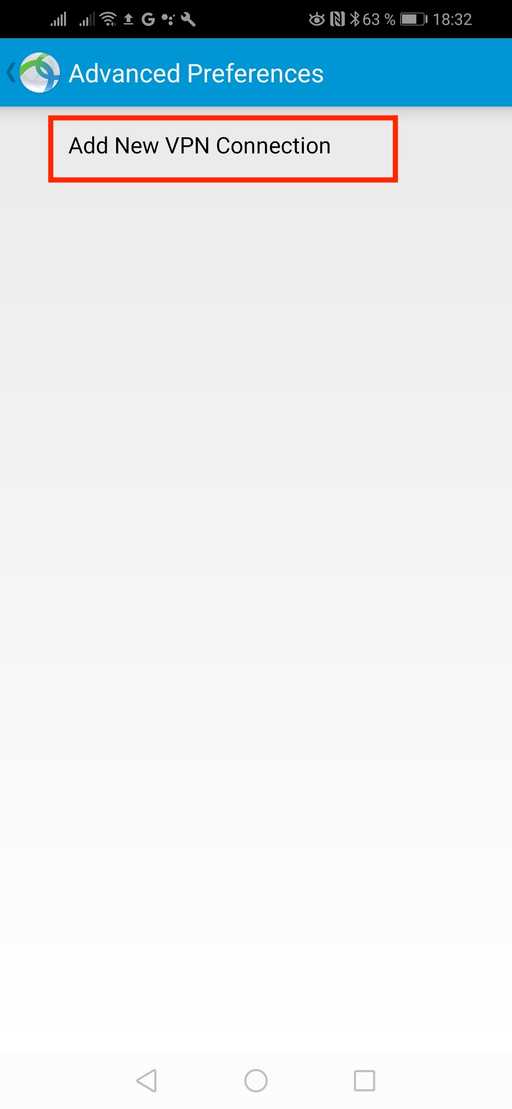 - In the popup box, enter one of the Cisco servers address and then click ok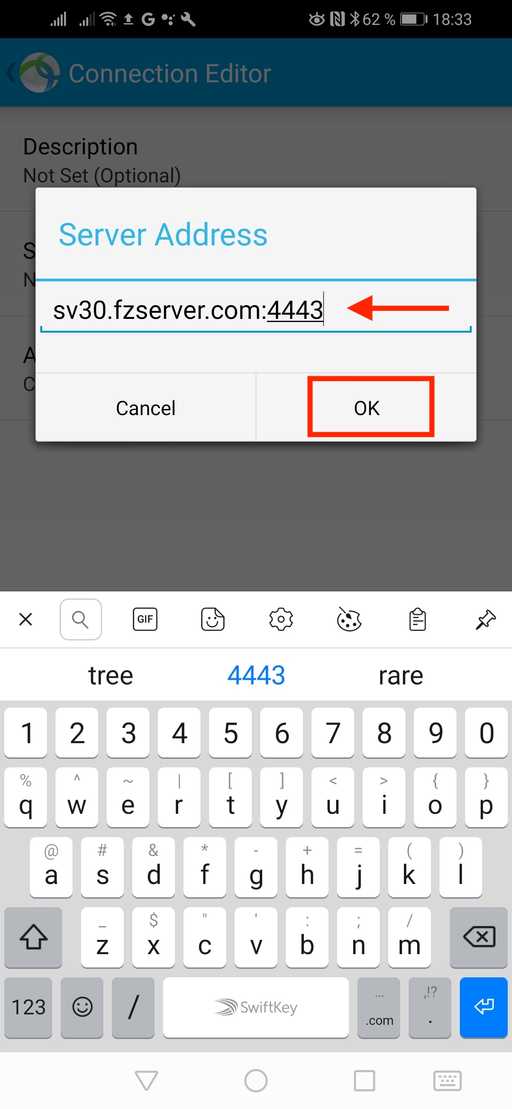 -Click on done!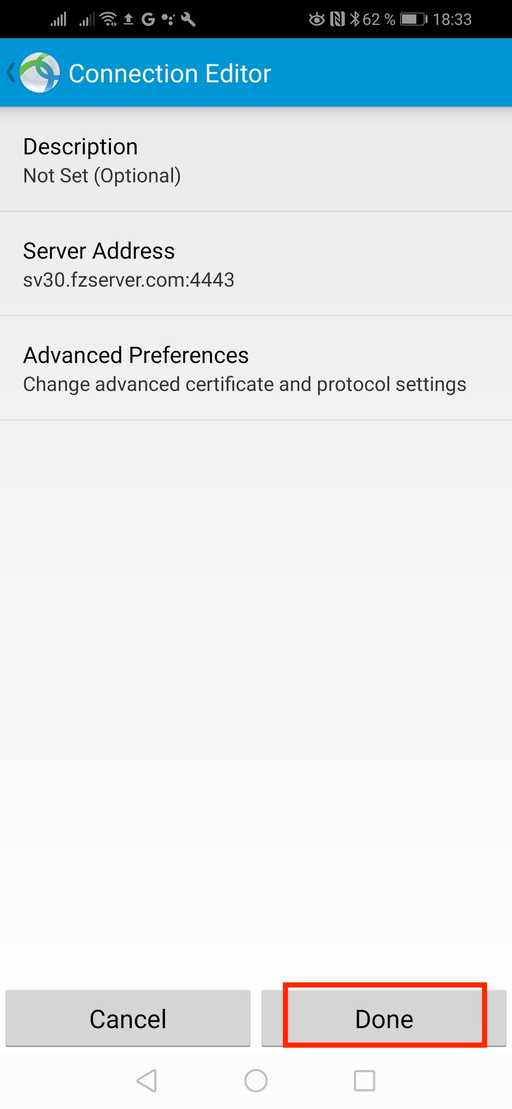 -Click the top right, select settings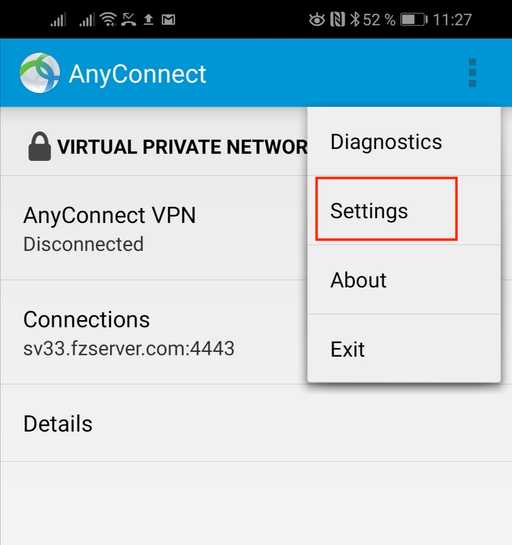 Uncheck Block untrusted servers, - If you encounter certificate warning click on alwayse connect. This step will only appear on some Android devises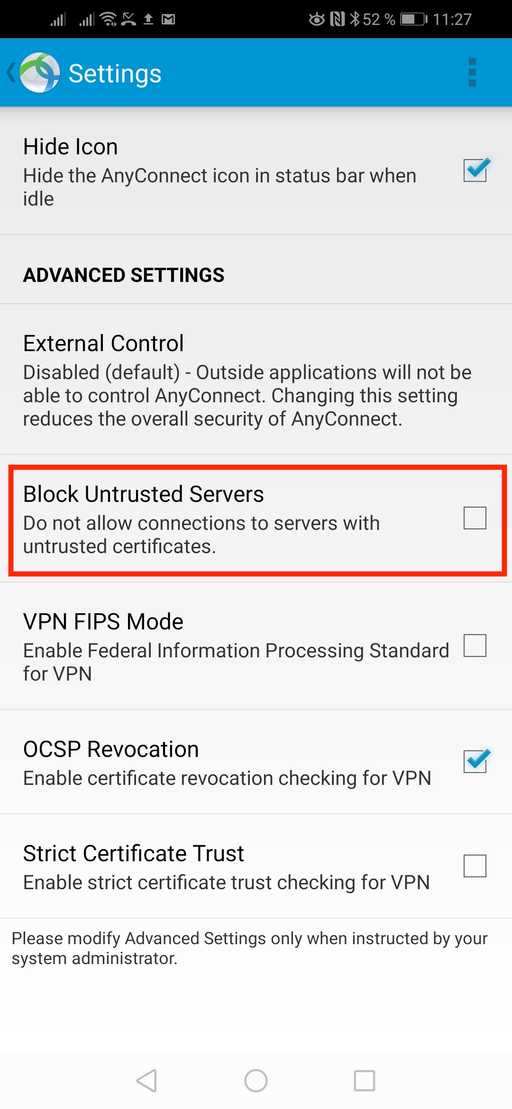 Go back to the previous menu and turn on AnyConnect vpn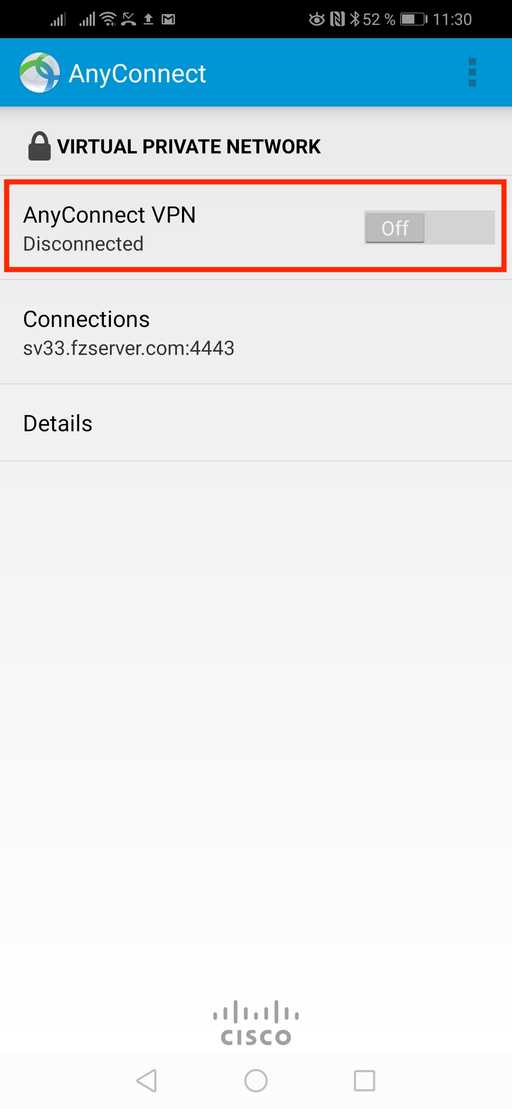 If you see the following message, click continue - If not, ignore this section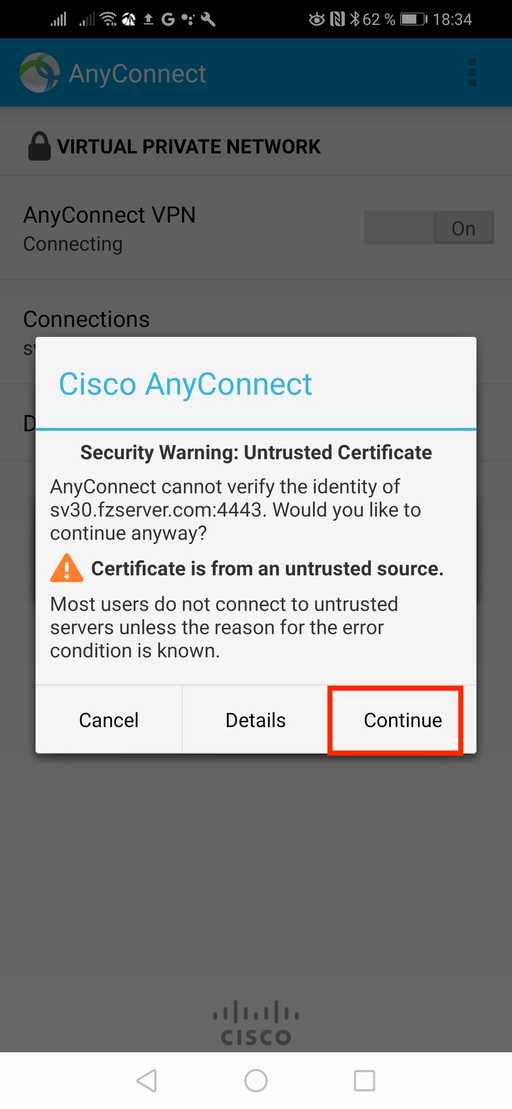 \
When prompted for password, enter VPN credentials for the device you want to connect to. You will need to enter your username, password, and device type.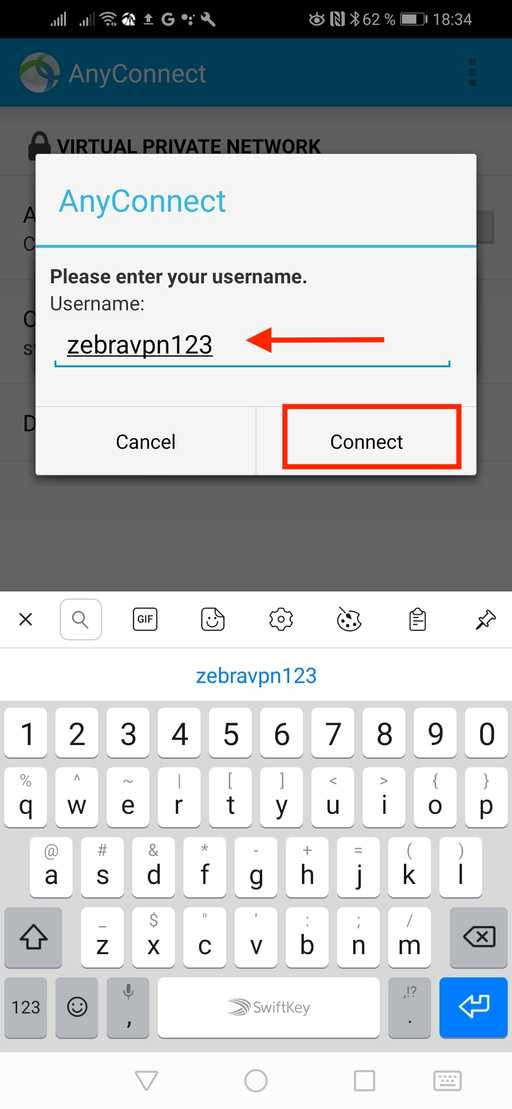 Enter your password. Please note that you will need a valid username an password to connect to the VPN.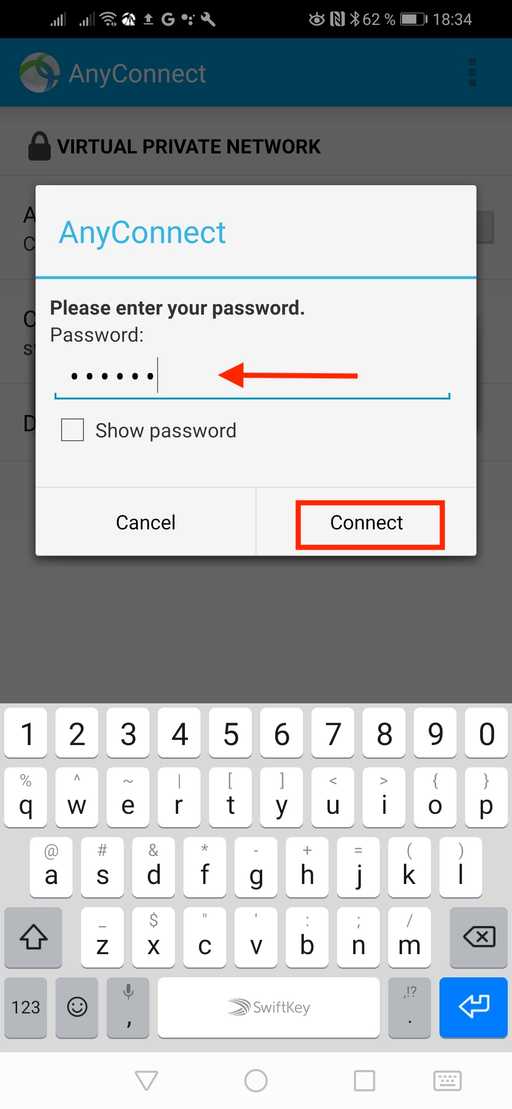 - Connection successful.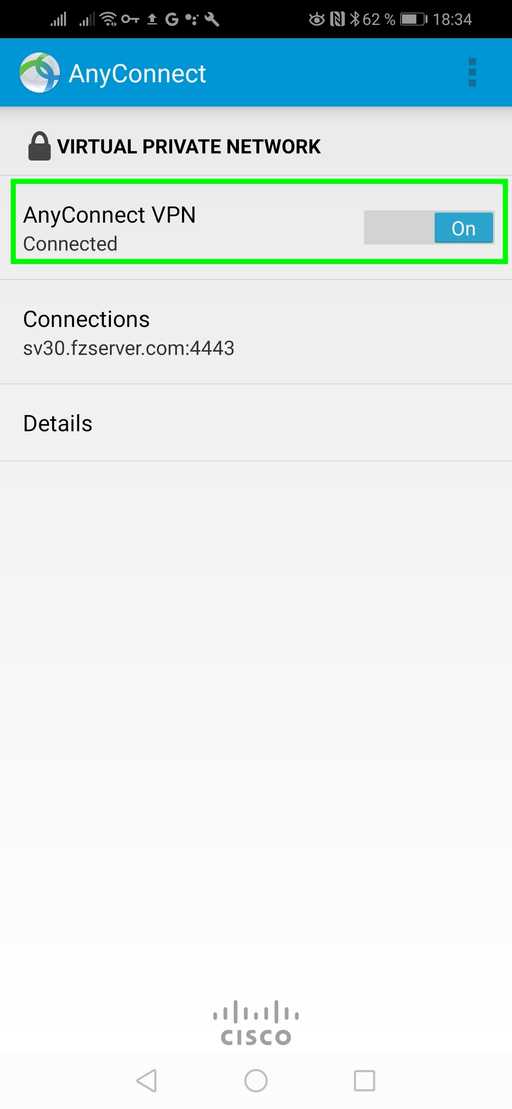 If you have any questions regarding the setup of Cisco AnyConnect VPN on Android or have any issues with connecting, please submit a ticket.